Ziggy and Zoey brother and sister. Why did Ziggy's behavior suddenly change?
Here's what Ziggy shared with us:
Ziggy said Ziggy felt that his behavior was not being acknowledged like Zoey.  The climbing on Mom is the same feeling. Ziggy cannot differentiate so Ziggy was looking to Zoey behavior that was tolerated. Ziggy doesn't seem to understand that some of Ziggy's behavior is negative.  Ziggy does not understand what behavior is not acceptable. It all blurs Ziggy's focus and this make much of Ziggy's behavior confusing to Ziggy. The barking is following Zoey's lead as well. 
Ziggy was taking some cues from his sister. Mom is working with both pups as there were some changes in the home as well. Ziggy was also looking for some attention from Mom too.
During the reiki session: blissed out dogs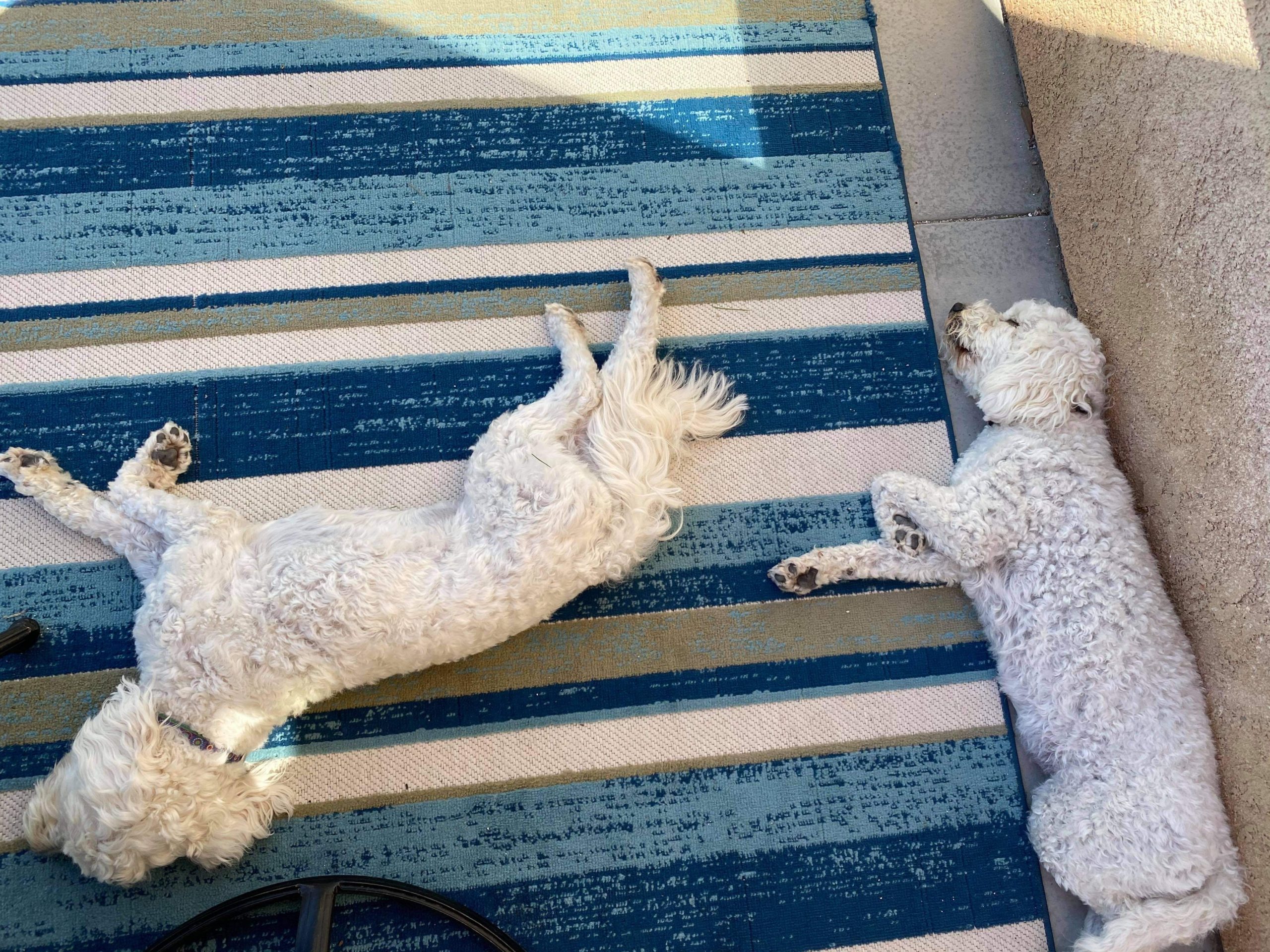 All will be well in the Ziggy and Zoey home! Mom said the session made perfect sense and will continue to work with her pups!