For all my long time readers and clients, you all know about Sammy Diva my yellow lab (the reason I learned Reiki in the first place) , Mochi my mainecoon and of course my corgi Lucy. After Lucy transitioning the grief lasted awhile. It would be a year before I let in a new fur baby.
You know the saying, "they" find you… not the other way around. Joely, my australian labradoodle came to me only a little over 8 months old. I had never had a puppy in my entire life. So many growing pains for the both of us.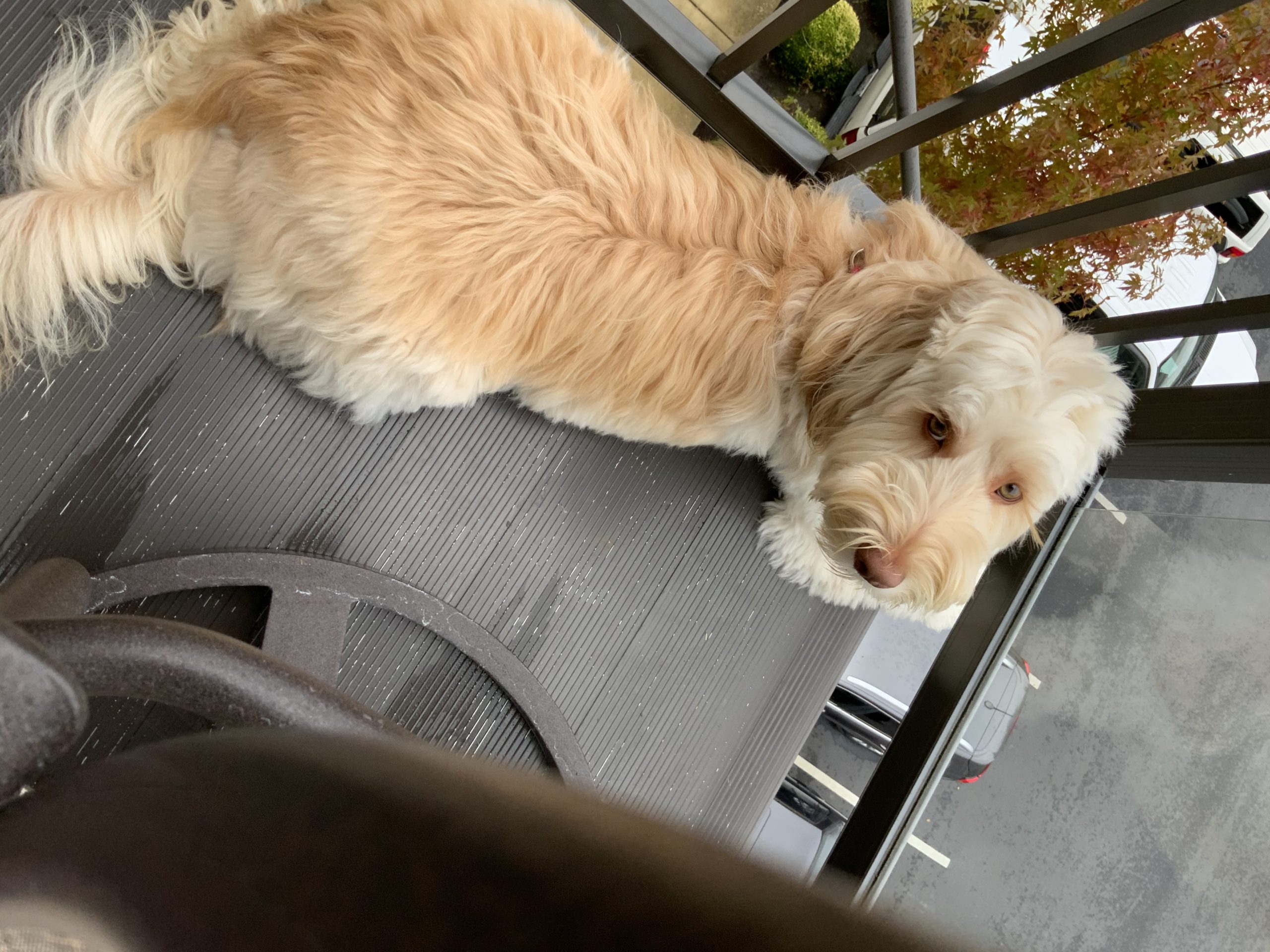 I had another huge shift. We moved. Everyone knows moving is on that top stress out list up there with marriage, divorce, new job…. Without going into all the details, I did take the test for the emotional support animal. I did not have to fib or tell a lie. I answered very truthfully.
Then I realized just how much Joely means to me. It's been difficult for her as well. So many changes. We have had a few accidents. Because of the changes (this is why it's good to know animal communicators!) Joely thought I was going away too. I have had to reassure her we are together forever! Each day it gets better. We do a gratitude meditation every day. I have not missed a day since Joely came into my life being so grateful for her.
I haven't even attuned her yet. She feels so young still. But I know Reiki will come in at some point. Joely is a loving soul. (She's a Cancer!)
I bet all of us could probably say that our fur babies are our emotional support animals!