My little girl (That is literally a nick name I have for her) turns one. WOW, she has been with me for less than 140 days. But it's been wonderful thus far.
Joely has a sense of wonder, a sense of innocence and joy that is so fun to just watch. Her expressions on her face are just priceless.
She doesn't have that consistent SMILE on her face like my corgi Lucy did. In fact, she is very different than Lucy.
Joely is shy, somewhat reserved. But when she's comfortable and confident, she makes ZOOMIES something that has to be shown on video to show how she can literally FLY through the air. Truly fun to watch.
Joely has traits like my mainecoon Mochi did. She sleeps above my head on pillows or on top of the coach. She HOPS like my rabbit Thumper did. People will laugh at her on the street as she is hopping because she is happy. She can be sassy like my corgi Lucy and sweet as ever as my yellow lab Sammy Diva. How did I get so lucky to have all of my fur babies in one?!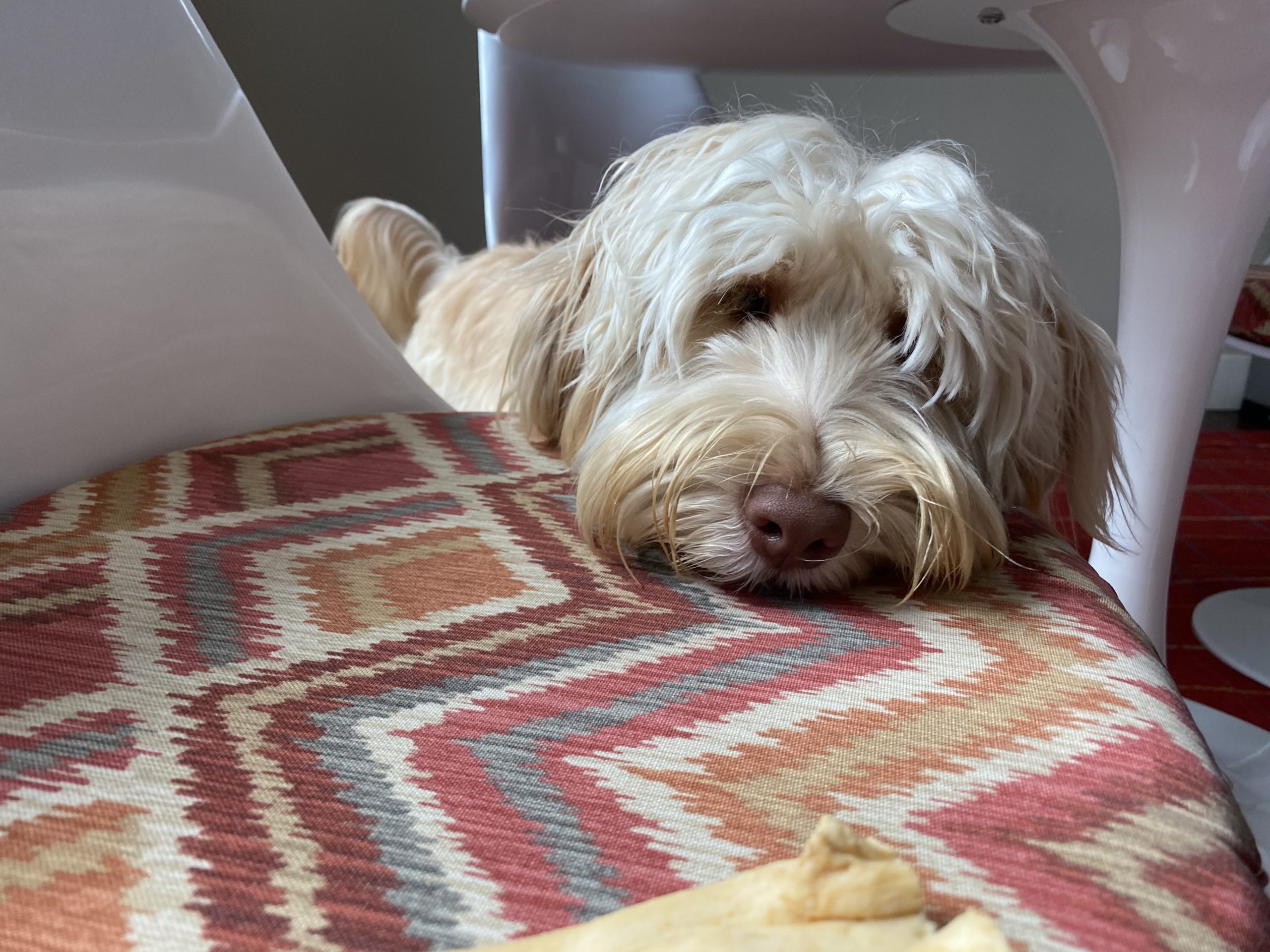 Her sign is Cancer and I can already see the loving traits. She never wakes me up, I catch her sometimes just looking at me while she thinks I'm still sleeping. I fell once while walking and now and then, she'll look up at me while we are walking saying are you okay? Haha. She actually made me walk the same path shortly after I fell too.
Now, you wonder is she going to be a healer? I have asked her, she doesn't seem ready yet. I thought maybe it would be fun to attune her for her birthday but she would rather play with other puppies.
Joely and I do a gratitude meditation every single day. We have not missed one day since she arrived. We both have alot to be grateful for.
She makes me smile and laugh every day.
Happy Birthday my little girl Joely.