Violet scheduled for major ortho surgery on L arm next Wednesday 11/14 –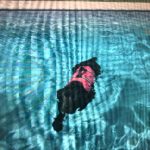 they have to do an ulnar ostectomy and remove an inch of ulna, put in fat graft and keep it a non healing union so her radius grows normally and straightens out.
sometimes there are smaller reops but that's not an issue now.
One week down, 5 weeks on light duty afterwards
we'll do all the usual – laser,bone soup, collagen, nutrient powder – she'll heal well.
She's scared when she gets to this vet – it's a busy hospital and the big dogs scare her.
Now, let's talk about why Violet is called Violet Rose.  While Candy was receiving an energy healing session herself, she told me Violet came.  She said to her Violet Rose I stand alone see me. 
After texting back and forth with Violet's mom, it came to be known that Violet Rose was her first name in her first life and that she was named after Grandma Rose. She said NO ONE knew that but Violet, her husband and herself.
SO we all had goosebumps!!!!! That Violet came to tell Candy this.
When we connected with Violet she shared with us:
Violet said Yes of course Mom knows Violet Rose's name because Mom always wants to remember Grandma Rose. Violet R is a little nervous and fearful about going to the Vet Doctor. NOTHING good goes on inside. Those walls – no escaping either. WOw. no fun for poor Violet. All the bubbles and happiness will be taken out of Violet by the friendly Vet Doctor.  Violet Rose wants no painful feelings after Violet gets to leave tis place. Violet is really afraid and just wants to go home. Mom and Dad keep telling Violet that don't worry we love you be back to pick up soon. NOT soon enough. Violet just wants to swim and have fun. NO more pain, just pain free games and play for violet. Yes, well if Emma and Saul are going to be with Violet maybe one of those spirit dogs could take Violet's place , now wouldn't that be neat.