Hi everyone! Hope every one liked my last blog here on reiki fur babies blog if you haven't read it yet you should!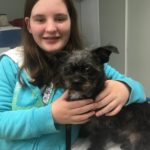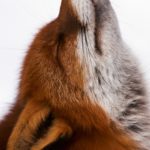 The eclipse happened a few days ago I hope everyone enjoyed it! I felt my Reiki get stronger and more powerful since the eclipse. It was super cool!
Yesterday I was taking a shower and listening to some music and I closed my eyes and I saw red fur which has never happened before!  Then I heard a voice say "follow your heart"  and saw the fox. It was super strange.
Today I find out that this fox is also one of  Ming's spirit animals named Kennai. I saw him again today. I was listening to music again and I saw his red orange fur. I heard him repeat "follow your heart" and saw the fox. I tuned in a litte more and he and I had a conversation. He said he was my sprit animal and would help me when I need it! Which I thought was super coo! I said to him -say hi to Ming for me -he said ok! I am so happy to have my own sprit animal! This reiki journey keeps getting better and better!
Thank you for reading and comment below what you think!