On Thanksgiving Day this year, my good friend Coryelle Kramer (http://coryellekramer.com ) came to visit! We decided to do a meditation and connect to Sammy Diva.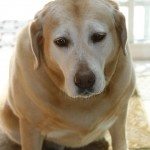 It had been awhile since we had done this. It was wonderful to connect to my sweet friend. Sammy Diva told us we would be moving from 5D to 7D. She said we would help others experience 7D as well. The following day we did another meditation where Coryelle guided the meditation to open us up for the experience. I have not been the same since.
I created a pinterest board called my journey to 7D if you wanted to follow me there.( https://www.pinterest.com/reikifurbabies/ ) It's fun to use pictures to document what I have been experiencing. My dragon Doremus is with me and another ,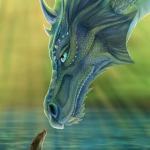 Maximus, a large red dragon is also there. (he hatched from a dragon egg that was given to me for my birthday from Rhonda Riegel : Intuitive Alchemy.(www.intuitivealchemyshop.com) He left as a young dragon and has now come back fully grown, hence the big dragon eye on my pinterest board!)
I also was paid a visit by these star people which I call the crystal spelunkers. They showed me a beautiful amethyst that grew and grew, it became brighter and brighter that seemed to expand into a galaxy. It was such an amazing vision and during that time, I was filled with a joy unimaginable. The crystal spelunkers continued to visit me for 3 more days, showing me what they could do with the amethyst, emeralds, quartz and pink quartz. 7D is a place where all things are possible where we are open to all things. Where we truly come home to who we truly are.
One meditation I saw a window open where a pod of dolphins came in , I could hear myself feeling delighted , and I could feel and touch the dolphins, they were here to raise the vibration. I then saw 2 lioness' . Goddess Inanna has appeared to assist in the journey as well as Goddess Brigit. It has been a joy to work with these wonderful Goddesses.
My journey with Sammy Diva continues to be so incredible.