It has been a very interesting journey since Sammy Diva transitioned. I had not felt her near lately. Many changes are going on at home which made me miss her even more. Grief always comes in waves so this was another one to ride out.  This week I thought I would ask my good friend Coryelle Kramer to see if she could chat with Sammy and see how things were going.  I knew if she could talk to her I would definitely feel comforted.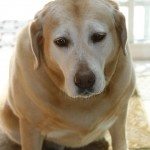 The conversation went like this: Sammy comes as woman with long black hair and tall. Mochi is a man who is handsome appearing to be the age around  35-40.  He is wearing uniform , the color is a rich cherry red with gold emblems and accents. He also has blue pants on. He is a Commander.
His helmet is under his right arm. He is Sammy's guardian. Mochi and Sammy have a deep friendship- they have known each other for eons. This is a very loving and affectionate friendship. Sammy knows this.  Mochi says hi and sends love. You will always be his favorite one he guards. (His favorite "subject")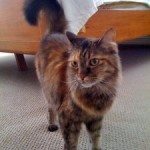 Now, I have known that Sammy Diva is no longer a yellow lab and that she is a beautiful being with long black hair. I even drew a picture of her years before she came to me as a yellow lab , not knowing it was her.  I just haven't been able to "see" her as this being as I "want" to see her as a yellow lab.
Continuing on with Coryelle's conversation with Sammy Diva:
Sammy is on the left with a little smile. She has been stepping back a lot because there are things are in play for me that she wants make sure I have a clear field. So connection is not "mucked up", not to have too many cooks <in the kitchen> The main composer is Phillip. She wants to take a step back so he can work his magic without any interference. She is always with you when you need her. Don't call on her for manifestations. She can't answer that call. Her transition is now more complicated.. very busy and clustered.. she wants to go back to an easy time so you can hear her. Connect for companionship not guidance. Just to hang out. Make it easy. Then once she's in the communication can get more intense. Keep it light. She is never far from you. Its just the way she used to come in was too much pressure. She is always around you she says. She always loves you. The answer is yes. (she wont tell me your question but she says yes)
There is a very deep love between Sammy and Mochi-  twin flames. Its very deep and loving friendship. Mochi wanted to experience being a female feline so that was her experience with me.
Since then I have been asking Sammy Diva to hang out with me and I have asked her to show me Mochi. I wanted to meet Mochi and see Mochi as this male being!
so last night I was working in this place where they called it the theatre but it had a short name.. I was just helping them carry things or move things. There was this guy with me the whole time, well, watching over me. I thought he was one of the bosses. I had spent the whole day with him and at the end of the day he kissed me on the cheek .. he told me I could work again the next day and come in at 730am since I liked the mornings. There was lunch served and it was amazing. There were all kinds of people and no one interacted with me but that guy. But I remember eating the food it was like organic salads that were growing.. they were absolutely beautiful and I was saying yum the whole time I was eating.. the guy said and laughed you are kind of loud when you eat and I said I'm a foodie, I love food. He said wow great or something like that.
This was a wonderful 5D experience.
Phillip is my twin flame.  Now I know that Sammy Diva and Mochi are twin flames.
Its been a little mind blowing to think that my once dog and cat are now beautiful beings , they are star children from the same star I am!