I had not realized that I had not written a chapter in many months! That does not mean nothing has happened it only means that many things have happened!  For all of our clients- animal and human, during your session, you are now offered this honeycomb that comes from Sammy Diva. (If you need a refresher on what this honeycomb is read here ) I know several people personally that receive this honeycomb almost even on a daily basis and miracles have occurred.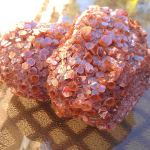 For me its a gathering of like minded people.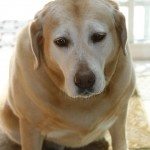 Sammy Diva is definitely bringing us together, we all have a like minded soul purpose too , to help the planet in whatever way we are called, be it healing, be it coaching, whatever it is , we are here in service. Sammy Diva has been taking care of us all behind the scenes too. What I continue to learn and teach others is the set your intentions for your highest good and don't be attached to the "how" or the outcome so that things that are so out of your realm of thinking can come in. That is what I call Miracles! Yes, Sammy Diva is my wonderful gift. Not only was she the yellow lab love of my life but now as a Star child from Polaris she is my guide, my friend, my healer, co- healer and continues to inspire every day. I love all the behind the scenes work she does. She continues to gather all of us together so we can all do wonderful things for all animals and people.
The attunements also with Coryelle Kramer have much to do with Sammy Diva as well. Sammy Diva is involved in every one of them and she has told us that the attunments continue to lift the vibration of the planet. What to do as we continue to ascend? Love. Self love, and lots of it. Ground yourself in it. Find like minded people to be your support and strength. We're here for you too. Just shoot me an email, find us on Facebook, Twitter, Linked In, Pinterest.
More to come, stay tuned. This is just the beginning!