This was such an interesting and touching session in so many ways. The more we work with the same clients the more we learn as well. Sam has received healing from us before, even an angel. Sam's Mom is deaf and he was actually "mouthing" to his Mom. How cool is that? Mom sent us an email saying she thinks Sam is mad or frustrated but didn't know why and to please tell him that Mom has to work!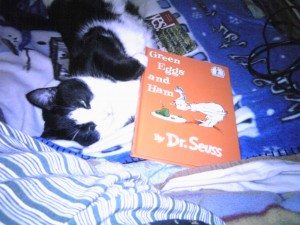 Well as you will see below Mom had it right. Sam was trying to communicated with Mom and knows that Mom can't hear. However, when Candy told Sam, yes, your Mom can hear.. she too hears with her soul. It was as if Sam got the the "ah"… or the "uh-huh".  Sam was also funny when Candy suggested having his guardian angel help him, Sam was saying basically, I'm having him doing enough for me.. so funny!
As we connected with Sam, Sam said, Sam knows you are here. Sam understands your presence. Sam is very aware of all these sensations. Sam does try to speak to mom, yet Mom doesn't hear very well. Sam thought maybe Mom could my mouth because of her hearing. Then Candy says, your Mom can hear you. Sam says oh, okay Mom can "hear" me then why doesn't she answer my questions? My questions are where are you going and when are you coming home to Sam? Candy told Sam, why don't you ask Giddel to help you with some of these minor frustrations? Sam said, Sam does other things with Giddel. Giddel helps Sam relax and purr. Giddel watches over Sam and whole house. Giddel has plenty to do for Sam. Sam is glad Mom finds her way home every day. Sam loves Mom and does miss her when she is gone too long. Sam feels better now!
Mom wrote us back after the session:
I can't help but laugh and am still laughing because  Sam is sooo fnnny.. I love him – boy!!
Well, when he was on my bed & very close to me.. I sat in Zen meditation with eyes open to observe him.. He was calm.  He then looked around, looked at Rain who was on the top of the fridge, looked at me… then he looked more relaxed, laid down with his face on his paw..  sooo serene.. his eyes slowly closed.He slept the whole time of the session… I looked down to see his mouth whether he talks..  he doesn't move his mouth.. I watched him  for 30 min..  By 11:49 he woke up, licked his paw, got up and stretched his body, walked to eat a bit.. then came back to bed, close to me… he looked at me.. I patted him, gave him kisses on his forehead genty.. he licked my hand then slowly back to sleep…Yeah I can tell he feels better, back sleeping ~   he looks deeply transquil !!