Ok, so I'm struggling with this.  My hubby suggested the title of this post and at the time I thought it was great! I put the question mark because I'm still struggling. I may be slow on the animal messages but the good thing is that I am open. So are fleas a blessing? I don't know. Yes, they do have their part. But why am I telling you this?  It was a crazy Friday. Lucy had been itching so much the past couple of weeks.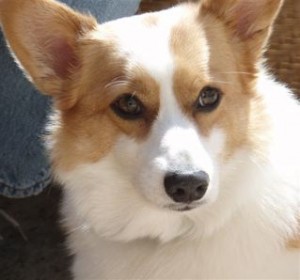 We have had fires burning in Southern California and who would have guessed that they would cause our allergies to be more inflamed. I know for myself, my eye was itching more. For Lucy, my smart and beautiful pembroke Corgi, she was miserable. She was chewing on her paws so much that the hair was coming off her paws.  Reiki would let her sleep the ENTIRE night without itching or scratching.  I wish it would have worked during the day, but Lucy would bite her paws.  I finally found a flea on her! I was not happy.  The past several months we had been taking her to the groomer for her oatmeal bathes.  She had her herbal flea collar.  Everything seemed under control.
Then the fires hit. Fires probably caused a shift in everything.  Poor Lucy. She was miserable. We were even bandaging her paws.
I decided to ask my Animal Communicators for help. My friends Bridget Pilloud and Janet Roper were happy to help. Bridget talked to Lucy and Lucy told her that her paws felt like she had stepped in acid. Ok, Mama was not happy to hear that! I told Janet about the fleas. She a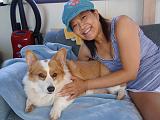 sked me quite a profound question, do you want me to talk to Lucy or the fleas? I thought, and I thought it was a joke.  Talk to the fleas? You mean, you can tell them to actually leave?!
Yes, that is what Janet said. She said the next time I gave Lucy a Reiki session to ask the fleas to find a new home and to acknowledge that their intent was NOT to cause harm but them living on Lucy was making Lucy cause harm to herself and then to THANK the fleas.  Thank the fleas?! The night before I was literally cursing the fleas.  I have learned while cursing the fleas does not work but may make me feel better for the moment, it did not fix the problem.
I looked within myself, humbled myself and thought, wow, okay. Let's try that. I also took Lucy to the Dermatology Vet. I think between thanking the fleas leaving and Lucy's treatment it's working. Lucy is definitely not itching and biting her paws.
Thank you fleas for finding a new home and letting me see the blessing in it all.