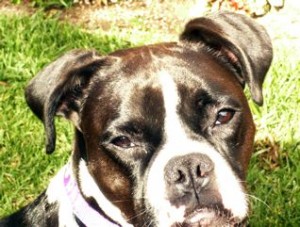 I'm always teasing Ming about how I love lilacs. I guess they remind me of Boxers. When I see lilacs I go weak in the knees. Coming from the East Coast, Buffalo, actually, they were abundant. Fields and fields of them. My fondest memories are around lilacs. I would always pick them for Mother's Day and present them to my Mother. Happy Mother's Day Mom! This most fragrant bouquet in the world! And it was free. All these years later living in CA, you don't see them too often. But now the high end markets seem to carry them. So whenever I see them I pick up a bouquet, yell about the price, pay it and take them home. I become that girl again. As I sniff the blooms of the lilacs.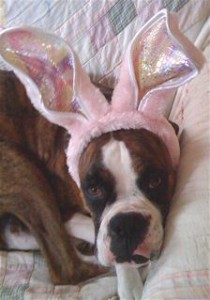 One day I had some beautiful red tulips in the house and I was bringing in the lilacs. Ming was with me and I told her that I liked tulips, they were like labs to me. Ming has a lab, Sammy Diva. SO Ming said thank you very much, I'll take the labs home! She took the tulips. I filled the vase with lilacs and explained to Ming they are like Boxers to me!
I get all crazy around them. I think each of us has a favorite breed of dog. I love all the different dogs we reiki over the years. Each one brings a different cuteness, smartness, even funniness to me. But a Boxer hits a part of my heart that I can't explain. It opens it up and fills it with love and sheer joy.