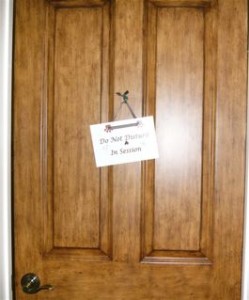 I thought I would begin with some photos of a typical reiki session at my house. It begins with the sign up on the door.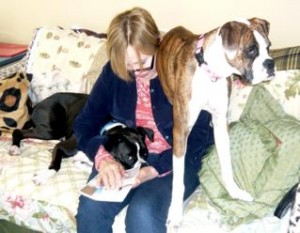 Kc and Star become very excited. No one says anything but they know Ming and I are going to reiki and their curiosity is piqued. What happens in a Pet Reiki Session?
Ming and I start to discuss the client. We get the photo and start looking at it and that is when my two furbabies go mad.
They want to see the other furbaby. Who is it? What do they look like? It is a cat? a mouse? a dog? a horse? What's going on Mom?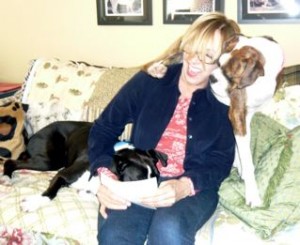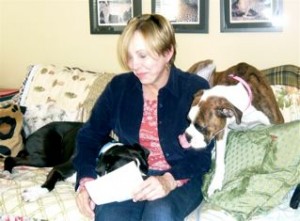 This goes on for 10-15 minutes of them jumping around and wanting to know what's going on. They finally settle down. With one big sigh, they both lay down. Ok, Mom we are fine, you can begin.  That furbaby isn't jumping off the page. They are as quiet and sleep and fall asleep for the next 30-40 min without a word.  When the session is over they stay quiet. They continue sleeping while we are discussing the pet. Ming will immediately send an email to the client about the session. Kc and Star stay in slumber. We then move on to another pet. My dogs are not disturbed. This can go on for several hours. Its just the first 10 min or so that they are so crazy. This time, Ming picked up the camera to share with all of you the pandomonium of what goes on in my household. Ming always says, they are OUT OF CONTROL.
I do love my Boxers. They always bring me joy. I love their curiosity.