My friend said to me this past week many people were asking her what reiki was. So I thought I might start a series of little blogs talking a little about what is reiki and how its affected ME in particular. Everyone is different, everyone's journey is different.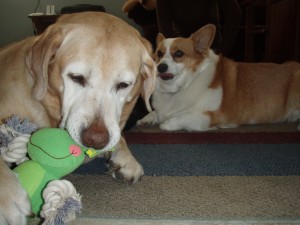 Reiki (pronounced Ray-key) comes from the Japanese Rei and Ki meaning spiritually guided life energy. Reiki for pets is a form of spiritual healing that helps harmonize the mind, body and soul of your pet. It can be used as a treatment for relaxation as well as a tool for releasing negative emotions and limitations. Reiki is not a religion.
Reiki for animals can treat ailments that may be currently inhibiting your pet whether you notice it or not. It can reduce stress, relieve pain, headaches, stomach upsets, asthma, back problems, sinus, respiratory, canine hip dysplasia, anxiety and more. It can help with abused animals, neglected animals. After performing Reiki with your first session you will see results.
People ask me why do we reiki animals? Well, for one and I think you have to agree with me that we, people, bring lots of karmic baggage into the world. Ok, animal lovers, do your animals have as much baggage as you do? No! So reiki, energy, flows fast and free. Reiki is love. When we send reiki to your pet we are sending love.
So while we begin our journey on Earth pretty much as a blank page, we are not really born as human beings but only as potential human beings. We must grow into the state of being human. Growth, they tell us, almost always occurs with suffering. Especially on the spiritual path nothing is simply given to us.