I'm going to paraphrase Mom's request for the 3 sessions for the newfies and then share what they each said during their sessions!
Introducing Our Stars: Saul, Emma, and Violet – The Newfie Trio! The men are working, beauty is in the making, and our Newfies are adapting to the hustle and bustle with their own quirks. Violet, the socialite, is thrilled with the parade of men coming and going. Saul, on the other hand, has learned the nomadic lifestyle, shifting his snoozing spots as needed. (Violet below)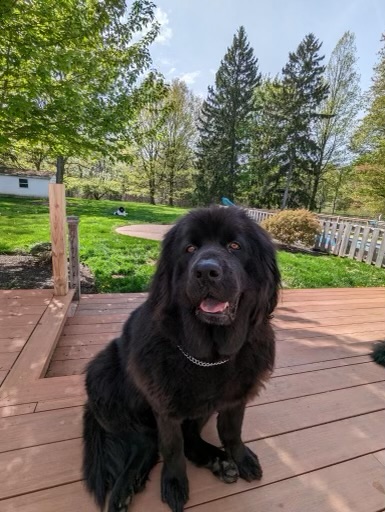 A Culinary Shift: Battle of Allergies A severe food allergy had our poor Emma showing distressing signs of colitis, runny eyes, ear infections, and hot spots. The alarm bells rang, and a culinary transformation was in order! Enter Dr. Marty's freeze-dried raw food – the solution to our woes and the ticket to Newfie heaven.
Dinner Time Chronicles: Saul's Miracle Saul, known to be a finicky eater through at least three reincarnated lives, became a vacuum cleaner at dinner time. He inhales his whole meal in a second! I'm not sure if this is the food's victory or Saul's, but we're all here for it.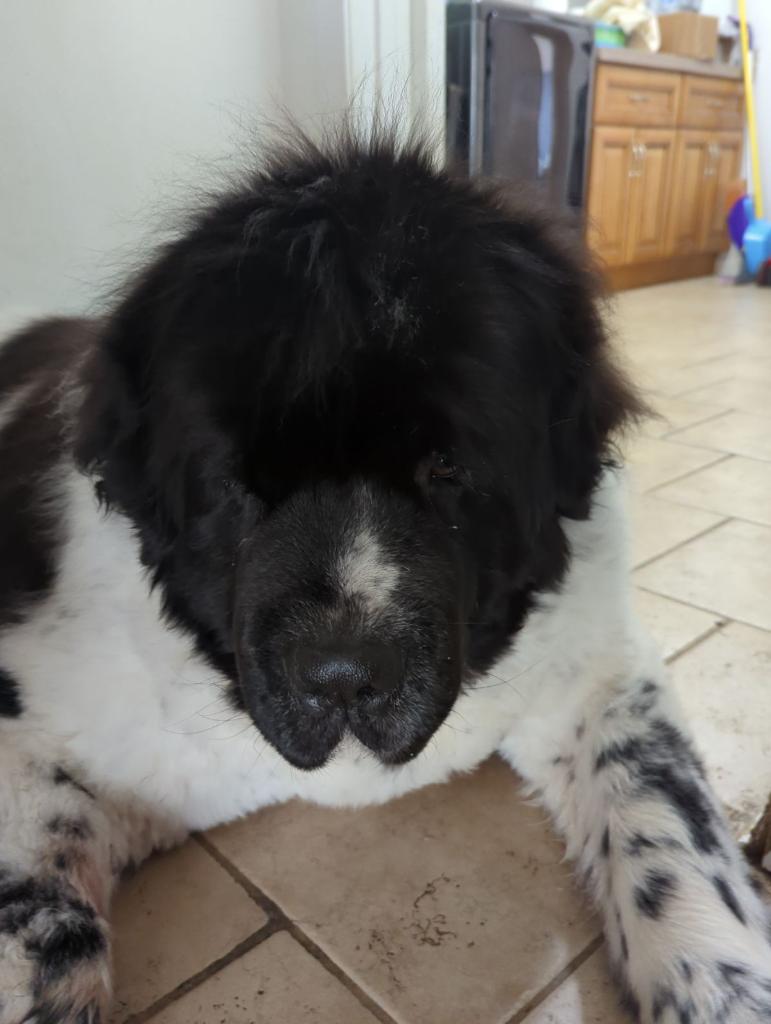 Emma's Health Saga: Mystery and a Vet Visit First in our spotlight is Emma. She was very sick, with an unfortunate groomer's episode to boot. Though she's feeling a bit better, it's still a mystery ailment. A visit to the vet is on the horizon, and Emma might just reveal the secrets of her stomach if we listen closely. Ears? Better. Skin? Improving. But something's still amiss. Stay tuned! (Emma on the orange couch)
Violet, the Jealous Diva Violet is Violet – enough said. Just don't ignore her; otherwise, her jealousy might outshine her charm. It's a fragile balance with this diva!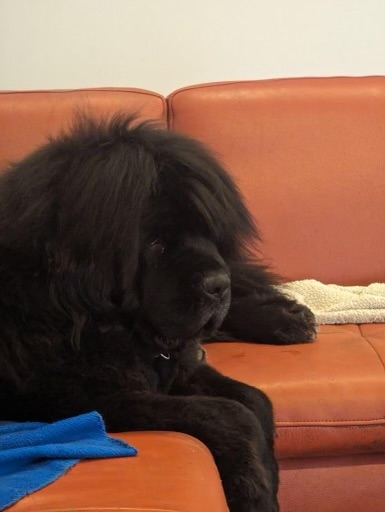 Saul's Hunger Games Saul's hunger remains an unsolved puzzle. Is he still hungry after dinner because the food is irresistibly good, or is his stomach staging a rebellion? Only time (and perhaps more food) will tell.
Now for the Animal Communication part:
Saul said Saul likes Saul's food very much. Probably Saul could eat bowls of this deliciousness . Saul tolerates the humans making noise and Saul moves away from these distractions. Saul views these activities carefully . Saul has decided Saul would not spend any energy with these problems. Saul likes to think of food the new improved food mom has been feeding Saul Emma and Violet. Saul knows Emma was sick , sick yuck. Another mystery Mom has been evaluating this and finding a solution for Emma. Mom remember Saul Emma and Violet all live under the same sky yet Saul Emma and Violet all see different clouds under the sun.
Violet is watching the different people working in harmony while Violet knows Violet is the leader. Violet sends them silent messages . Violet has a really good view point to observe them . Different days and even in hours things look differently. Violet does take naps because Violet gets sleepy and Violet needs to rest whenever possible. Violet knows all the nice things Violet does for Violet's self care. Violet just knows all this. Violet keeps alert sometimes watching for little pets, bugs, birds, live stuff. Violet is so happy Reiki Fur Babies visited today. Violet knows Reiki Fur Babies is happy too 😉
Emma says Emma has been sick. Emma was doing reiki but Emma's tummy did not get better. Sometimes Emma's tummy adjusted gradually. Mom knows Emma how is not happy about this Dr Vet visit. But Mom does know best. Emma needs to rest and refresh and continue the healing within. Maybe Emma and the Vet doctor can collaborate on a healing plan. Emma is full of goodwill and will be open to the possibilities of feeling really GOOD again. Emma wants to be reinvigorated with the taste of wellness.