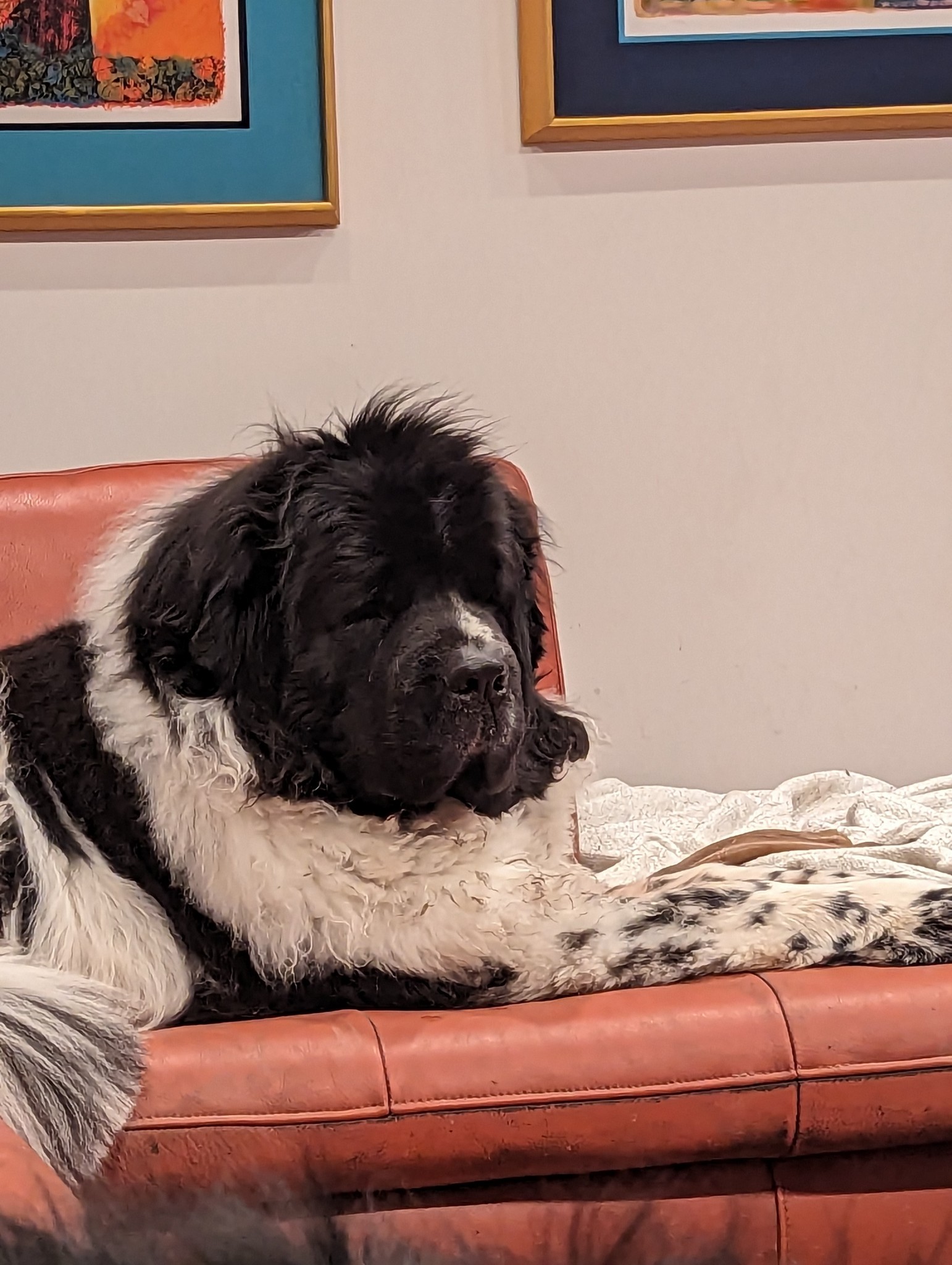 "Baby Emma had a bit of a traumatic encounter with Saul.
He's been kind of possessive and now he got possessive with me and he startled at Dad when he was getting ready to get into bed."
When connecting with both of them. Here's what they shared
Emma said Emma is sad because Saul is SOOO SCARY MEAN—- really!!!!!! Mom and Dad just let the bad boy get away with mean scary behavior. Emma wants to do some self care and love but right now Emma is just too crushed by big mean brother Saul. Emma will start to go within and bring Emma's WARRIOR REIKI healing energy . Emma needs lots of this self healing .Maybe Saul should go to camp for the bad boys and they can all bark, yell, bite and fight. The good girls Emma and Violet should have a relaxing lunch date.
Saul said Saul gets really mad and scared inside. Saul doesnt know why… for Saul its like being startled and Saul reactgs in a very protective manner. growl, bark, slap and all the scary sounds that help Saul keep feeling safe and strong. Saul knows Saul needs to be "nicer" . Sometimes Saul cannot control what is happening in Saul's mind and that makes Saul want to be aggressive and mean. Mom and Dad need to help Saul because Saul is a DOG that depends on Mom and Dad for everything. Saul is going to reiki on this problem behavior too.
Mom said that Saul was passed out on her bed during and after the Reiki session 😉
Next day we heard from Mom again:
"Great news, we are all back to normal, lots of affection between all three dogs. A little bit of playing. Saul all lovey because of his fluoxetine wants to be petted wants to give kisses.
Girls are at the groomers or as we call it ladies day at the spa
Saul's here with the men working and having their corned beef sandwiches for lunch.
All good
And really if you had not talked to Saul I would not have realized that it was almost an unconscious reaction, I would have thought that he was upset about a particular issue like me being at work or daddy being sick or stuff like that.
So all good you guys are lifesavers"