Such sweet dogs. Little did we know that Moo was going to cross over the next day we connected. Moo is soaring now with Jake and Alexa. Belong is what both Moo and Rachael shared about what was happening: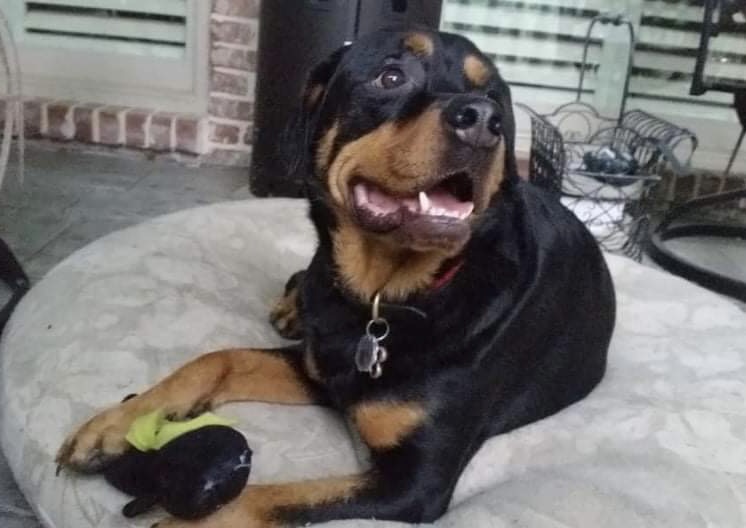 From Moo's Mom:
My boy Moo is dying. He has advanced cancer in the liver, spleen and lungs. It has been a rapid decline since it was discovered by chance just a few weeks ago. His vets give him weeks, perhaps months. He is declining steadily, and he seems to know that he's not going to beat this. Can you check in with him and reassure him about what is to come and let him know that we won't let him suffer. I've already set up quality of life visits with a mobile vet who will be the one to help him over the bridge so he will be surrounded by familiar faces when his time comes. She has a really kind, calm energy about her. Moo, bless his sweet heart, tries to cheer us up when he sees that we are sad. I can't imagine not having his sweet presence in the house when he leaves us.
Rachael knows he's not doing well and is worried. She mourned for a full year when Jake and Alexa passed. I'm worried about how she will handle it when Moo goes. I have been in contact with the rescue I work with to look for a sweet senior rottie we can adopt to help her through it after Moo passes. She's 14, going strong after beating cancer and is dealing with her larangyl paralysis like a champ, but she will be the last of the foursome after he goes, which will be hard on her. Can you check in and reassure her and see how she's handling things?
Here's what Moo and Rachael shared: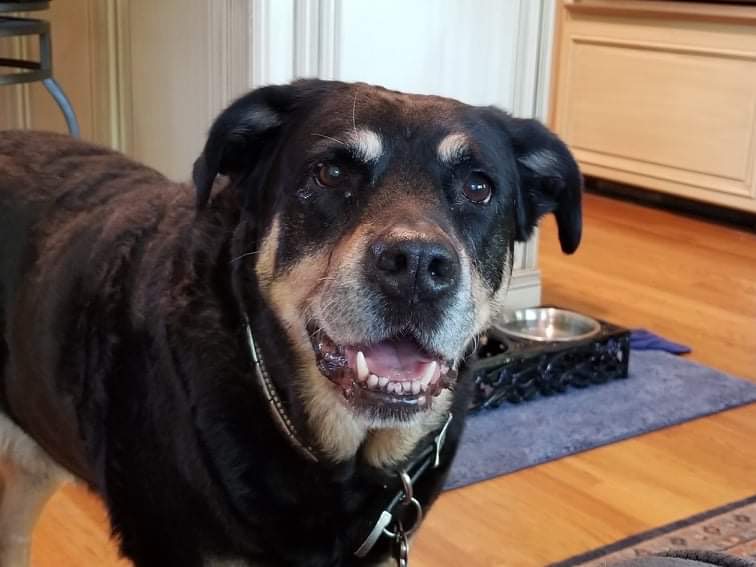 Moo said Moo is filled and surrounded by love and kindness. Moo feels so much gratitude for this life with Moo's family. Moo is at peace and so many spirit animals are visiting Moo. Alexa and Jake have always been around and connected to the family. Alexa and Jake are going to cross the bridge with Moo. Moo knows how sad Moo's family is feeling. Moo wants to remind Rachael and the family that Moo will always stay connected. Moo's spirit will surprise everyone often. Draw on the hope and inspiration for Moo is peaceful and there is no fear or sadness because Moo will always be around.
Rachael knows Moo is crossing over soon. yes, Rachael sees Alexa and Jake's spirits often. Alexa and Jake are with Moo. Rachael can feel all the love and sadness too. Loss is a part of life and its been filled with so much love , joy and happiness and a few obstacles along the way. Rachael will grieve and Rachael will progress a little each day. Rachael feels all the love surrounding Moo and Rachael. Rachael sees the angels and spirit animals whic are a great comfort to Moo. Moo's soul will continue to soar . Rachael feels the warmth of love coming to both Moo and Rachael. Peace love calm filling the whole family and this is so good. Together on this journey.
From Moo and Rachael's Mom.
Thank you for touching base with Moo and Rachael. Both of them seem to be more at peace and relaxed after their sessions. It's almost as if they have a better understanding of what will happen when Moo leaves us. Tonight Moo spent a long time in his yard, which he loves. He's been too tired lately to spend much time outside. He was watching the fire flies and he actually ran all the way down to the bottom fence line to bark at a rabbit. He hasn't been up for doing that lately, and now he's tired and sleeping. It's good. Rachael seems less weighed down with worry and has been smiling more. She seems relieved. This is exactly what I had hoped for them. Thank you. Thank you.
We know that Moo is now soaring with Jake and Alexa. Sending much love to the family.