Mom said for Saul :
Now that he's more relaxed, and the girls went to the groomer and he was jealous…Saul is going to Mens Day at the Spa (ie the groomers) on Friday.

I think he needs a little preparation – the ladies will fuss over him, but if it pulls a little I'm afraid he'll snap and lunges at them.
When connecting to Saul:
Saul said Saul can feel the momentum and confidence filling Saul for Saul's own special spa for Men's day! Saul wants to open all new possibilities for King Saul. Here Saul being happy. Violet and Emma smell so nice. Just wait till Violet Emma Mom and Dad smell Saul! Saul does know this must be done and Saul wants to feel all the positive moments. Saul is changing Saul's perspective on the spa experience . The negative feelings are disappearing. This spa day will help reinforce the peace and calming energy Saul wants. Mom helps to keep Saul calm with the Mom stuff. Mom and Dad want the harmony with Saul, Emma and Violet.
After the session Mom said: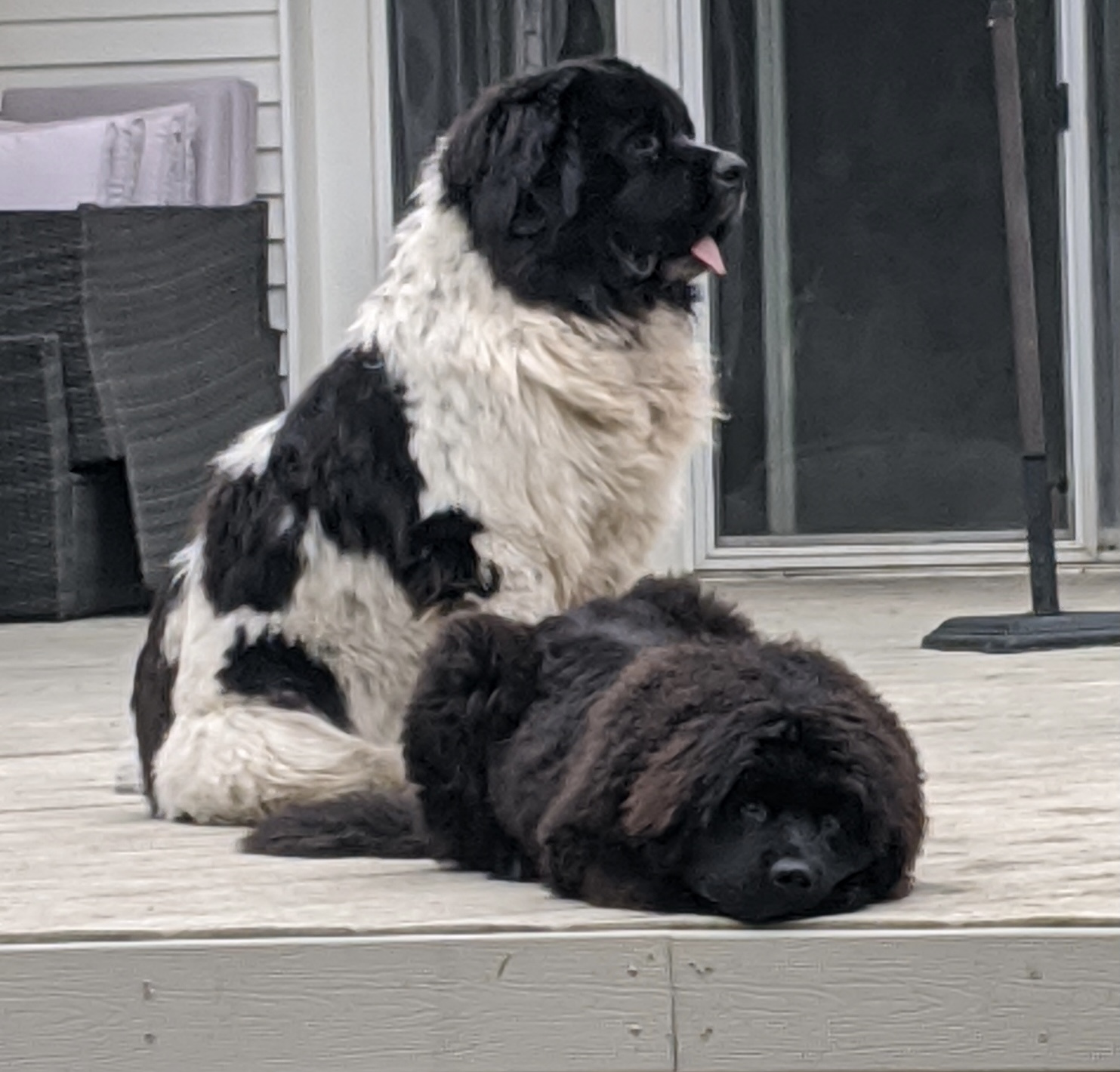 I could tell when you were talking to him because he took himself half in the house and his head and arms out on the deck kind of laying across the doorway thresholdMotionless and meditatin, trying to get away from the noise from the NFL draft on TV, and the other dogs did not bother him at all they stayed very far away from him. Then he got up, came in the house and snuggled next to me for half an hour.
I feel a little bit easier about this tomorrow. And honestly if she can't do something because it bothers him too much and he snaps then I'll just take him to the vet and I'll do it under anesthesia. It's what we've been doing for the last year.
I just think you'll be really a lot happier being clean and shiny and smelling good!!
These dogs are so funny.