This morning we got a request to check in with Limpy as he was in surgery. Things were pretty dire. The lovely lady taking care of these ferals asked us to check in with Limpy as to his wishes.
When we connected in with Limpy another beautiful feral showing love and appreciation for the people that "see" and love them as they are.
(Reiki Fur Babies appreciates all these wonderful people that do care for the ferals on our planet and having us connect to them and learn so many lessons from all of them over the years)
Limpy said Limpy knows the world we all share never fits together perfectly. J took this opportunity to reach out and help Limpy. Limpy's body is falling apart but Limpy's soul will always be soaring. Limpy was never invisible to J. Limpy sees all these spirit animals  and Limpy has no fear to meet them. Just peace and calm. No more pain from the body Limpy's soul is inhabiting. Limpy does not want to suffer. Limpy feels so much gratitude for all that J has done on Limpy's behalf.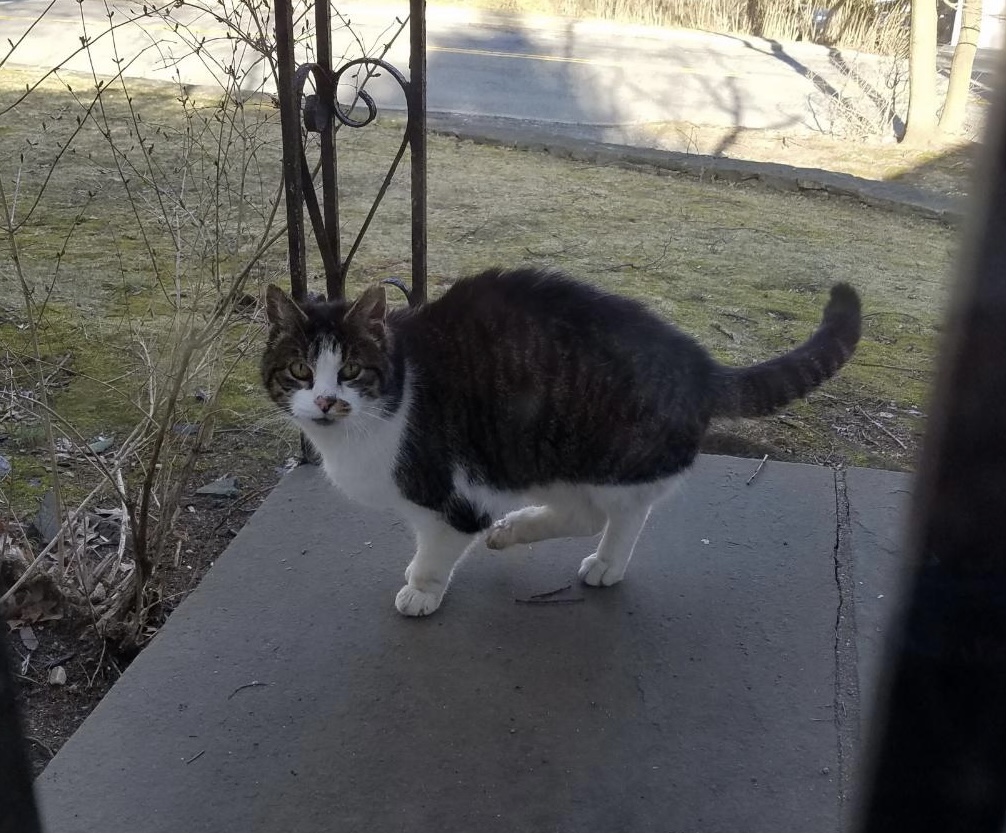 After Limpy had crossover we heard back his Mom :
Limpy was born in my friends backyard over 12 years old. He was born with his back legs a bit crooked. He managed walking well enough, even running, but with a limp, hence the name, so he stayed outside. My elderly friend fed him in her yard but he would come running from across the street almost every night I went to her house and wait for me to give him a treat. You did a session for him last year when he got his paw bitten by a wild animal, the same who started feeding off his cat friend that was very sick and we didn't know at that time because they were hiding in one of their shelters. Despite the loss of his best friend and that horrible attack he suffered,  he recovered quickly and was always happy, but he never went back in the shelters and found other ways to stay dry and warm. I've learned a lot from the feral cats especially about freedom. But, as I'm writing this, I realized I've learned the most valuable lessons from my friend Limpy. He knew how to adjust and live life as it presented itself, to be happy and grateful,  and when necessary, to be resilient and courageous.  He'll be dearly missed…Until we meet again at the Rainbow Bridge.