Our newest client is this cutest little guy named Coffeebean.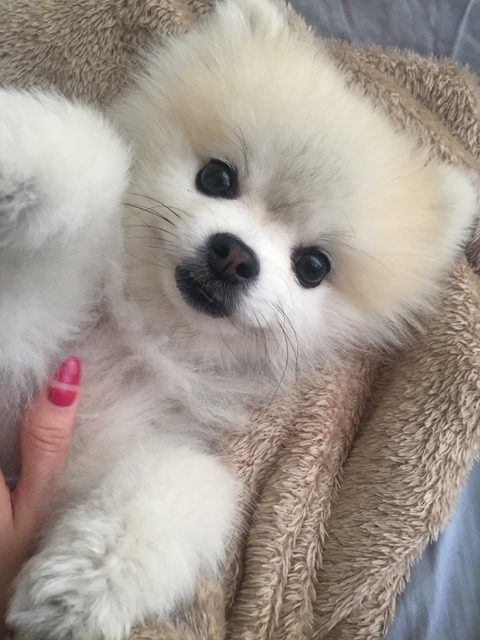 His Mom wrote us:
I am grateful to have found your site after countless searching for an energy healer 🙂
Coffeebean has been diagnosed this year with an enlarged heart and also diagnosed a few months ago with severe collapsing tranchea. He was diagnosed with collapsing tranchea at 3 years old but until now was not as bad. His heart condition was diagnosed 3 years ago but was mild and was on a one year check up. His coughing episodes have been quite bad lately. My Vet in cancun had mentioned it's due to his enlarged heart that pushes against his trachea which causes his episodes. The Vet in cancun has also been pushing a stent for Coffeebean .
As we connected to this sweet soul, Coffeebean shared:
Coffeebean said Coffeebean is genuinely so grateful that Mom cares, loves and protects Coffeebean and Oreo.  Coffeebean knows that the body Coffeebean is inhabiting has weaknesses. Coffeebean's soul is never weak or ill. Only filled with love and joy. Coffeebean even tries to negotiate with Coffeebean's heart, throat and body to settle down. Coffeebean knows Coffeebean needs to stay relaxed and as peaceful as possible. Nevertheless Coffeebean gets very excited at times and then the coughing starts. Coffeebean and Oreo would be HAPPY anywhere Mom is. Mom is Coffeebean and Oreo's "home". When Coffeebean runs to Mom it's for the love and comfort Mom provides Coffeebean with . Coffeebean just loves to be loved- that is perfect.
What Candy and I noticed is how intuitive and insightful Coffeebean is in regards to his own body. How he said "negotiates" with his heart, throat and body to settle down. Amazing!
After the session Mom wrote: We look forward to his next 2 sessions!
Thank you Ming and Candy so very much! What a beautiful report! Coffeebean cuddled with me initially for his healing but shortly after yawned and went to his tipi and has fallen asleep🙂I will definitely keep you both posted over the next few days .
Have a wonderful night and thank you again,Cecilia, Coffeebean & Oreo ❤️