First of all I love that name. Mom must be plugged in 😉
We heard from Mom :
Vortex is having an issue with her stomach. She was on medicine for her knee, which is now much better, so we stopped the Gabapentin and anti-inflammatory. However she was then gagging and vomiting up stomach acid and was only chewing her food, not swallowing it. So I was concerned.

She's had X-rays (Friday) and an ultrasound (today) and it looks like their is either dense gas or a non-discrete object, possibly a fur ball or cloth, in her stomach. Everything else anatomically looks great, no fever. Stomach looks mildly inflamed on U/S.

Vet tried a med to induce vomiting but only stomach acid came up. She's lost 3 pounds in approximately 2 weeks and is comfortable with the medicine to control nausea and vomiting and they added something new today to soothe her colon too.

The good news is no mass, growth, impaction, blockage. But we want her to get her appetite back and be able to eat normally. We don't want to have her put under anesthesia to have her scoped or surgically opened unless it's necessary for her well-being.
During Vortex' session : she shared: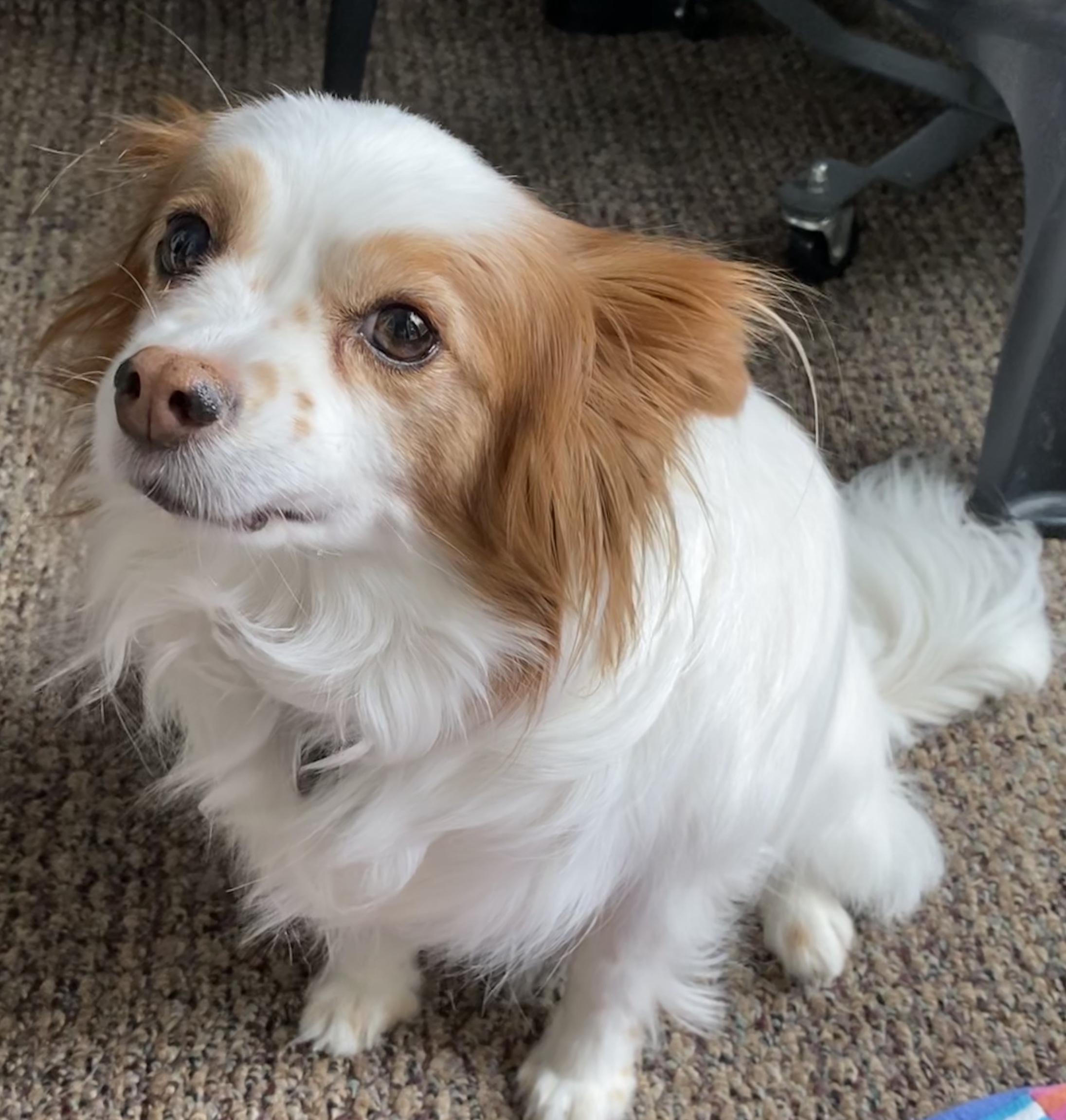 Vortex said Vortex knows that Vortex' body is upset. Vortex just feels tired and nervous because of the "up" of food and just nothing comes up and out. Vortex cannot prevent Vortex' body from all these reactions. Vortex wants to feel peace inside. Vortex has a happy and positive attitude when Vortex' body parts are doing their jobs. Vortex feels grateful that Vortex is loved and cared for. All the big and small gestures of kindness reach Vortex' heart and soul daily. Mom is working things out with the vet/doctors to handle the mystery of how and why Vortex' body is acting and reacting in all these ways.
Mom shared after the session:
Thank you so very much! As a Reiki Master myself, I will continue both the energy support and medical/wellness care. 🌈🐶🙏🏼👼🏼✨