All creatures are deserving of love. All of them. This is a heart warming story of a dog who was taken from a kill shelter and given a second chance. Yes, a big financial investment in trainers and a new way of life for this dog.
But both of them worked together, both being the Mom and the dog. Changing the names to protect. The dog had to be in a separate area for awhile while learning to be able to be with the other dogs in the house.
Mom said she was sweet and had made some progress over the months with the help of trainer
After some time, perseverance and patience, she started doing better. She needed to learn social skills. She desperately wanted to be with other dogs.
We had a reiki session with her and she talked with us on how was was on the "outside looking in" . She knew she was different.
A couple of months later, we heard back from Mom. Her pitbull had improved and was able to be with the other dogs in the house. That was good news.
However, there had been an accident. The dog had gotten too close to the cat. The cat was hurt with a broken jaw.
The miracle of this story is what the cat shared with us during her Reiki session. The other miracle of the story is how the dog shared her despair over what had happened and talked about the unconditional love from the Mom and the cat.
I was moved to tears. Mom was bawling.
Here's what the cat shared: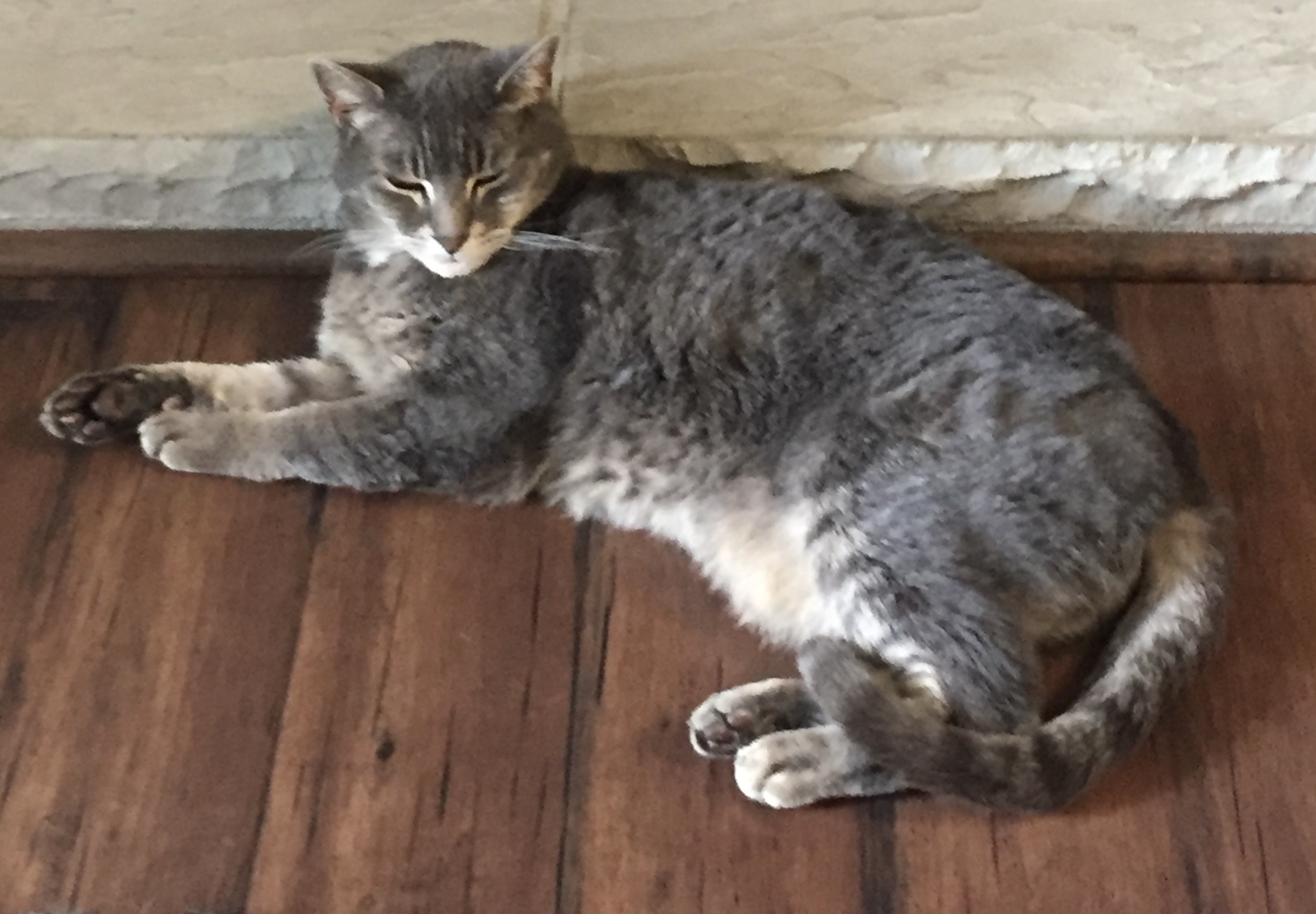 K said K is trying to remain positive during this extremely difficult ordeal. There are so many challenges For K now. K loves Mom and is forever grateful that Mom is K's Mom. K tries to prepare to drink some water and eat/drink some food. Relearning something that K's body already knew is a physical Challenge . Patience is the key to K's recovery. K knows healing will be gradual. K's guardian angel Is here to encourage and help K too.
Here's what stood out to me. No anger, no resentment, no bitterness. What had happened occurred so fast. The cat was not looking at the accident at all.
Then the dog shared:
K:


K said K wants forgiveness for upsetting Mom and K. K does not know or remember why K grabbed K. For K it was a split second, a reaction to who knows what. K knows Mom gave K the gift of a new home, a new family, a new life. This gives K hope every day. K loves that Mom and K love
Unconditionally. There will never be perfection with K but K is really trying to be better everyday. K felt so much despair over K. Sorry sorry sorry Mom. K cannot answer your questions what to do with K. Mom you are the person in charge. No matter what happens Koda is grateful for Mom's belief in K.
Just knowing how much despair she was in for this accident and knowing that she wants to be better. She didn't intentionally want to hurt the cat.
These two animals just show us that we can move on , heal and be in same family. Showering their family with love and healing.