Please send Cody healing for his new journey. Please send him angels to guide him. Please tell him that we love him so, so much, and that we always tried to do the best we could for him.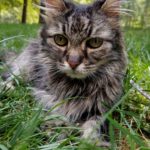 Tell him that our lives have been so much the better for loving him, and that we will miss him terribly. Tell him we would love to "see" him anytime. (An funny tidbit – the song on the alarm this morning was "Hello From the Other Side.")
Connecting to Cody- his energy is so strong. We learn so much from the animals! It is from the animals that I learned that there is another side where we are thriving 😉
Cody said Cody is surrounded by his guardian angel and many spirit animals. They all are together – happy enjoying Paradise. Cody has been visiting. The song was from Cody because Cody can find all kinds of new ways to stay connected soul to soul.  Cody says just to think of him before sleep and he will join you in your dreams. Cody wants you both to observe the world around you and feel the renewal every day . You will feel cody rub up against your leg or just be a passing touch. Relax and Cody sends gratitude for the loving life filled with kindness to you both. Cody's soul is soaring. 
From Cody's mom:
This sounds so much like my Cody. His spirit was – is – so strong.  He would never have made it as long as he did if it was not.
I love to think of my beautiful boy in his Paradise. I envision his health and his sight recovered, and see him running and playing in freedom.  We loved to go outside and meander about together, and enjoyed the breeze, the sun and the fresh air, renewing our spirits . We would stay outside for hours; I always felt deeply connected to him at times like that.  But our walks became shorter and less often as his health began to fail.
I look forward to seeing him in my dreams, and in being together again someday.  Thank you for the lovely session