More from Marina's Reiki Journey–
Hi everyone  I'm back with another awesome blog! If you haven't checked my other blogs you should! If you have any comments put them down below love hearing from you guys and who's reading this!
First things first before I jump into my new magical friends… I want to say all my team meaning- Spirit animals, archangels, dragons, passed dogs are doing awesome and are helping me every day!
Now  to my new Spirit animal is a polar bear  named Max- he is white and adorable.  He has been helping me with Reiki, school and all that stuff! But he's not the only new member-  I also got a new dragon! Doremus and Fireball said they pulled Magic in since he had the same personality as I did and could help alot with getting out of my shell and having fun! They were right -Magic has my personality and he makes life so much more fun! He's such a awesome dragon! Thank you Doremus and Fireball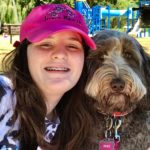 for bringing him to me also I'm happy that I'm finally getting my own sprirt Dragon and animals that aren't Ming's lol! That's all for now guys hope you injoyed it!
Marina