One of my favorite sessions is when yep, there is NOTHING wrong and Mom just wants to give their fur baby a session out of love.  This is for Rachael : She is finally past the worst of her grief from losing Alexa and Jake. It took her a full year before she started to come back to her old self. She deserves a "just because" session.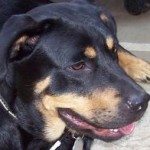 When we connected with Rachael she shared about her connection to Moo and how strong their bond is as well as the loss of Alexa and Jake.
Rachael said Rachael wants Moo home because Rachael worries when Rachael and Moo are apart especially when Mom takes Moo to the Vet doctor. Please bring Moo home soon. Rachael already misses Moo. Rachael and Moo have become entangled with each other. Moo helps Rachael with the burden of the loss and Moo has lifted it for Rachael . Rachael feels liberated , now bring Moo home. Moo and Rachael have a life time of possibilities and wonder each day together. Its so so good for Rachael to feel the joy coming back into Rachael after feeling sad for so long. Moo endears himself to everyone because Moo is Moo. Rachael really appreciates all the love and care Mom has given to keep Rachael too. Rachael feels the happiness like a blanket covering Rachael too.
After the session: Awwww, how sweet. I am so glad she is feeling so much happier these days! She is such a sweetie. Thank you so much for checking in on her.