Emma was feeling a bit left out of the 3 dog pack: Saul, Violet and Emma. Emma just wanted to vent so we let her share her feelings about what was going on: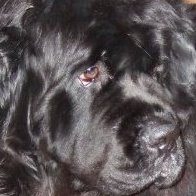 Emma said, Emma is mad mad sad sad. Emma Saul and Violet are 3 not 2 leaving the #1 out in the warmth (not cold here) Emma needs to find peace and become empowered with all that is the wonderful divine about Emma. Emma will transcend all this puppy nonsense and rise to the Reiki Master that is Emma and celebrate in all the delights of Emma which are many. Thank you both for acknowledging my beauty and just being amazing . Please pass these praises to mom and dad so they can chant them about and around the home to help Emma feel the love Emma needs. Yes, more love showered on Emma helps. Thank you thank you.
After the session Emma's Mom talked to Saul and Emma. We're sure that things will work itself out. Emma just needed some hearing out and encouragement.  Emma was the one that took our Reiki class twice. She is just an amazing healer.