Hi
Emma has hygromas on both elbows – fluid filled sacs that the body produces to protect her misshapen elbows. She has cellulitis in both, just started on antibiotics, but she has a lot of pain, and you know Emma, she gets depressed.
Anytime is good, she's not going anywhere!
When we connected with Emma and sent her healing she shared: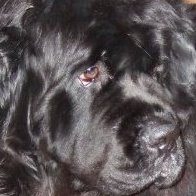 Emma said Emma does try to do Emma's own healing then everything hurts and Emma is sad and cannot concentrate. Pain drains a lot of the positive energy flow in Emma. New pills and the doctor vet is no picnic for Emma . No fun Emma zone . Emma wants to be available to Emma Mom Dad Saul and even Violet . Emma's guardian angel stays close to Emma so Emma has a Wing to cry on … Emma is feeling sad for Emma . Ok let's get this reiki flowing and Emma can join the family. Positive loving energy is surrounding Emma from mom Saul dad and maybe even Violet . Emma needs to keep the reiki streaming through Emma's mind and body . Thank you for dropping by .