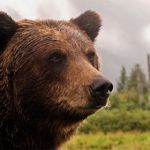 ​2015 has already started out to be a magical year. The first weekend of this month, a new guide came to visit me, he is a brown bear! I was excited to have such a visit. He started to tell me that his name was "Kay Kuh Why" which I said Kauai like the island! I googled Kauai Brown Bear and all the images showed up just like when Simba the Tiger showed up last year to help me "eliminate" some lower density issues. Kauai told me first that we were fully protected. There had been some family drama just like in all families. It was nice to hear Kauai came in for that. Then he said all that all my dreams and plans – it was time for them to come into fruition. It was at that point I felt like Kauai was giving me a New Years Reading! I was inspired to have Kauai assist me in giving readings at our www.facebook.com/reikifurbabies page. We gave over 60 readings! That was the most Reiki Fur Babies has ever done in several years. So many people came out to ask. It was something. The common thread was that of our dreams are to be manifested this year and to keep self love a big priority in order to keep our vibrations high enough.
Every night this year has been a 5D experience. Sometimes it feels it would be more fun to stay astral traveling than to wake up and go to work. The travelling has been quite intense as Phillip is up to all kinds of activities. Parties in 5D are quite fun and even more fun when you ask your friends in the morning and realize they are there as well. I hear some kind of coronation is coming, well , when you find out your twin flame is a Prince, what can you do?!
As I began to wake up this morning, setting my intentions for the day, in came my dragon Doremus and Kauai was there to greet me as well. I look forward to this year very much.