​As I was doing my morning meditation this morning, I was thanking and tapping into my spiritual team for the day. That being Doremus, my dragon, Sammy Diva, my transitioned yellow lab and Storm, a black peagasus! Visitors Bo, the blue lion and Simba the tiger were invited back. What a team right?!super capes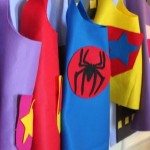 Well, time to rampage my gratitude and thanks for my Super Friends in 3D! I love them all so dearly.
First of all my very best friend, Candy of whom we laugh and often say we share the same soul. Who else can I be telepathic with?! She's the other half of Reiki Fur Babies! She's always got my back on so many levels. We travel together, we create together, we shop together, we do everything together! I love our journey together.
Then there's Jeannette Maw (www.goodvibeuniversity.com), who always keeps my vibe up. I do this for me and for my clients so that I can do the best and be the best that I can be. Always grounded, clear in my intentions so that when I do the healing for the animals and people, I bring the best of me. Jeannette keeps me on point at all times. I'm in her Masters of Creation group and so happy I can call her my friend. My favorite saying, if you think it , it exists. I hear her voice in my head often!
Next up, Coryelle Kramer, Coryelle is a dear friend and has whole host of super powers. One of my favorite sayings of hers: "It's unfolding perfectly!" Of course she can say that, she's a SEER, healer. She also attunes the animals with Reiki Fur Babies. I love talking about the other worlders with her. You can find her at www.coryellekramer.com
Here's my Chief Counsel, that is what Sammy Diva and I call her, Carolyn Arnold. She's a must have in your arsenal. With that cord cutting power she has , you'll need her more than once a year. You can read what I have written about her on her site: www.cordcuttingexpert.com
Last but no way least is Rhonda Riegel. A very dear friend who has so many super powers I'm not sure where to begin. Not just a heart of gold, but has helped me also stay grounded. I love to co create with Rhonda. You can create anything with Rhonda's enthusiam and backing. She can coach, do card reading and you can even be in her upcoming divine ordinary group! (www.rhondariegel.com) and my favorite saying of hers, I just KNOW.
Hey all of you, I need gift certificates to purchase for my friends 😉