We've completed a month of mentorship and it's been amazing to support some of you on an individual basis with all the shifts happening on our planet. We've enjoyed seeing you make some very positive shifts in your personal life. Please let us know if you are interested in a 30 day mentorship or our new 3 month mentorship.
We recently attuned the turtles, sand pipers, whales, dolphins and squirrels! And, we continued with our healing for people and animals. The bears have requested to be next!
The Chronicles of Sammy Diva continue and we hope you'll enjoy the latest chapter.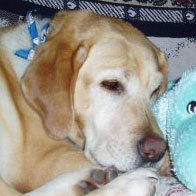 Special offer alert! For a limited time you can receive 15% off of 3 animal reiki sessions. This special pricing is only offered on our website.
Attention Facebook fans: We noticed that Facebook is not showing our posts and many people are missing them. If you could please subscribe to our Facebook page to receive them or interact with our page I believe that might help the posts be seen.
Sending you all a big love cushion of angels for reading and here's to a wonderful April!
With gratitude, Candy and Ming