Here's our first session with Jeremy…  he has come a long way being born with a hole in his heart. We have had several sessions with him and now he's attuned to healing energy himself. All week long we talked about sending healing to his heart. At the end of the week, here's what he shared with Candy: SO awesome!!!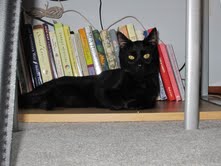 Jeremy said Jeremy is ready to perform heart surgery!! Yes Jeremy has been working on healing Jeremy from the inside. Wow those sessions and practices made Jeremy feel so smart and sure of Jeremy's abilities to do this healing energy work. Jeremy will concentrate all the healing within Jeremy's body and mind. Jeremy just relaxes into a meditative state and then allows the healing energy to work. Jeremy the healer has a nice FEEL to it, get it? :).
We look forward in hearing how Jeremy's progress goes!