Happy Thanksgiving to you and our reiki healing community
We just wanted to thank you for being a part of our reiki healing FaceBook community that continues to grow. There are so many animal lovers and wonderful spiritual people there as well. Also on our Twitter community as well. I've been joining in more on Twitter and have reconnected with some very special people that I had met years ago. Reiki Fur Babies started on Twitter!!
As we have moved through 11/12/12 and 11/21/12 with such energy shifts we can all  give thanks and have gratitude for all the blessings in our life and know that we are the co-creators of our lives!
Saying Thank You with 40% off All Services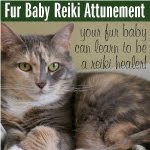 So as part of our thanks to all of you, we are having a coupon special of 40% off ALL services, that includes reiki healing for people, reiki healing for fur babies, fur baby attunements as well as angel attunements. So if you have never given us a try, it's a good time to or a great way to give a gift for the holidays to your fur babies, friends and family.
The coupon is RFB40 just enter it as you are checking out after choosing the service you want. The coupon begins midnight November 22 and ends November 24th at midnight.