After we connected with Diamond (Harley's youngest puppy) Mom wanted to check in on Harley too.
I adopted her Mom in Feb who was dumped pregnant and emaciated at Halliburton truck lot in Texas. She had 11 puppies, 8 died. Diamond, the puppy in the video, was the runt and almost died from fading puppy syndrome, but she fought through it only to end up contracting distemper at the shelter. I do want to do connect and do some healing work on her, also her Mom Harley, who is currently in her first month of a 3 month heartworm treatment. Harley was so sad after she lost her babies and the 3 puppies were taken to fosters to be bottle fed, so when the other two were adopted, I made sure I made my claim on her last baby.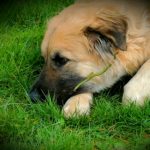 Harley said Harley is just grateful someone cared about saving Harley and Harley's baby puppies. Mom's kindness and compassion has been the greatest gift Harley has ever received. Harley knows how much effort and kindness has been blanketing Harley and Harley's baby puppies.  Yes, Diamond was a baby puppy of Harley's and now Diamond is also Mom's baby puppy also. Harley treasures all the love in Harley's forever home. Harley knows that Harley is healing inside and in time Harley will feel reinvigorated with joy and energy. Harley likes it when Mom talks with Harley and helps Harley understand the what, the why and the where. Harley does watch Diamond trying to play and adjust too. The guardian angel that came for Harley is awesome.