Now how many times have you seen people stop traffic for the ducks and their ducklings?! Many times! These are wonderful loving creatures. I was reading about the spiritual meaning of the ducks: Duck shows emotional comfort and protection. She teaches how to move with grace and comfort in actions, emotions and thoughts. Shes aids in balancing the mind and emotions – the physical and spiritual and discerning when to move while easing the transitions between the worlds. Is it time to be vocal or quiet? Let Duck guide in how to express oneself. She shows emotional strength that you may need at this time. She teaches quick and speedy movements for ideas to take flight. Duck will show new opportunities so be alert. She will also help filter out what is not needed, what is important and discern what is true. It is a good time to try new foods and flavors as tastes may be changing. She helps to drudge up the past – old patterns and behaviors, people and situations in order to heal them.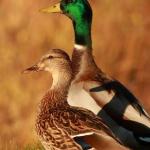 The ducks are waiting and now our attunement clarifies the feelings of our need and desire to help and heal. The ducks all are taking this journey of healing which helps turn them into visualizations of the reality of our bond to one another. Every creature , plant, person, insect has value to another. Respect each other on this journey of healing together.
Given both much gratitude for their service to mankind.
I love that the ducks remind us that ALL of us have value.