This post is short but not less important.
This attunement is a subtle yet mighty one. As this also completed the medicine wheel. I feel that not all is revealed yet and as the days go on , more will unfold. This attunement of the fresh water fish and salmon on the last day of 2013 is significant as well.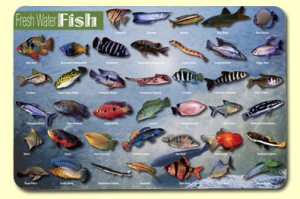 Fish: Where else would this opportunity become available to the salmon and the fresh water fish. We will do the work to heal the waters and provide a healthy food source for man and animals. We can serve the Universe in so many positive ways. Just being able to send the healing to every thing, person, animal that sees , eats or comes near. The water we swim and live in is now a more vibrant place to be. 
I told Sammy diva time to get the "paws" wet ! Yes, Sammy Diva was enjoying this attunement. 
The message from the fish is powerful, they can heal in so many ways. We are so blessed by the fish.
All of the attunements are connected and all came forward and asked to be attuned. We honor that and send love and blessings to all the animals. If you wish to look back at the
previous attunements here is the link.