With the transitioning of my yellow lab Sammy Diva, things continue to unfold in mysterious ways.  I am combining the attunement of the big cats/feral cats and Chapter 2 because they intertwine! The first week Sammy Diva was healing people in my "world"… the 2nd week, she was healing on a galactic level. She has allowed me to be a part of it by letting me "watch" so to speak. Seeing different planes where time is not a part has been well, a trip.  I saw her lay with lion and lay with tiger. An "honorary cat" Coryelle said during the attunement!
When Candy and I connected to the feral cats and the big cats, asking Sammy Diva to join us, the cats' message:
Cats: we all feel the pressure being released, our time table is NOW. We can concentrate on the healing energy which will bring freedom to us ALL. What a marvelous affirmation of our connection to each other.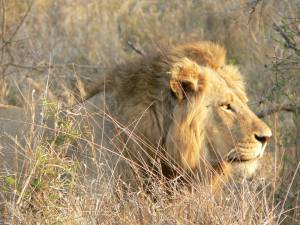 We all are filled with gratitude and appreciate this gesture to include all the CATS. Can you feel the serene space created by this amazing gift of attunement for ALL. This will roam free and serve all. Surrender to the shift of a new peaceful order for ALL.
Reiki Master Rhonda Riegel joined us for the attunement as well and here were her thoughts, we had been talking about sound vibration the other day which leads into her comments:
"I felt the kitty circle too…and the purring. And Ming, remember how I told you I felt the connection between you and Sammy like a sound vibration? Like I wished I had a singing bowl (and knew how to use it!) so I could reproduce the note? Well, I heard the note humming during the attunement! So I knew you two were there!"
And from Reiki Master Diana Tootell: "I got the message from the feral cats that they are very tough and self sufficient and resilient. But they also love cuddling and bring comfort to humans who snuggle with them. I was surrounded by 5 barn cats who were feral before they came to live at the barn. I had a hard time connecting to the big cats. I did see Sammy Diva the fireball though!!! She is fast! She is so proud of the work she can do now and especially proud to be helping her mom (you!) and making you proud. It was a great experience. I did sense you and Candy and Coryelle. Sammy was a really big part of the attunement!"
I love the cats' message, all the attunements have been so special in every way. I know that more will continue to unfold….  Thank you Sammy Diva as well for being there for the attunements and for your galactic healing.