On Dec 16th, my sweet yellow lab, best friend for 11 years transitioned. I honestly mourned her transition the day I got her. The bond was so strong I could NOT imagine not having her. SO each year if I thought about her transitioning I would cry. Candy said I must have grieved her loss the entire time she was with me. I could not help it. Then the day came. As her spirit soared and left her beautiful body on the dog bed in my living room, I never ever ever imagined what I am about to write would ever even exist to be reality. But it didn't just happen to me, it happened to many people I love and care about.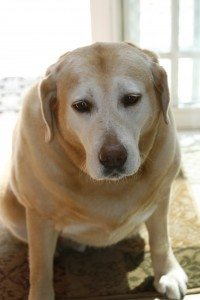 That afternoon we had a couple of Reiki sessions and I was excited to see if I could see her during the sessions. I did, not only did I see her, but I saw a yellow lab lit up like a fireball, I could see her body and I could feel the heat of her powerfulness.
That night I listened to Coryelle's conversation with Sammy Diva. I love that Sammy Diva told Coryelle, you need to record this. Coryelle told me there was some royalty fairies that appeared for Sammy, and a line of animals , all the ones that we have ever sent healing to from mice to donkeys.  They were all there to greet Sammy Diva, and Coryelle heard over and over, the "great one" is back.  I myself had the sense that it was like Aslan returning home like in the Chronicles of Narnia.  All the animals we had ever healed were there to greet Sammy Diva.
 Sammy Diva's message to me:Sammy Diva said I will always love you this was the best life of my many lives. Dont think that our work has stopped. We have a lot to do, this is not a vacation. We have work to do and its going to take off even more. Strap on your big girl shoes, make sure you are ready for it
 Sammy said :when you do your next session, feel me in the Reiki Im going to be more connected to you. you will be able to send her through the reiki me like an electronic charge or fireball. She now can do a lot more work than she ever did in physical form. when you send your intention for healing you send Sammy and she will fortify and strengthen the intention(go after the disease that is in the body)
And now we know why for she told us how we could use her as a fireball in our healing. Fireball is an understatement. Rhonda Riegel, CEO of LFSU, Reiki Master sent Reiki during her transition and told me she felt so much love and Sammy Diva's presence was bigger than a CAR!
Then Doctors With Reiki sent me this message:
This gave me goosebumps from head to toe. Reiki Doc told me , wow she is a fireball and a project leader!! From then on I felt so plugged into Sammy Diva, that my grief subsided. I still tear up from time to time but I can feel her so intently that I don't feel she is "gone".
Then came the Wolf attunement. In Coryelle's blog she wrote: When I got to the East I saw my friend Ming's dog Sammy Diva who had been helped to the other side just 2 days before. She stood face to face with the leader of the council a female Wolf named Lu-Sha, they smelled each others faces and then Lu-Sha and Sammy Diva laid down on all fours, facing one another. This is meant as a show of respect for each other; acknowledging the greatness that each sees in the other.After a few moments, they got up and Sammy Diva runs with the pack all the way East spreading the reiki to each Wolf, Coy & Coyote and then across the ocean to the lands beyond. Then I was told when it reaches the continent of Africa that the Hyenas and Jackals will be attuned. This attunement the Wolves & Sammy Diva were doing were for ALL wild dogs!
During the Wild Dogs attunement, Coryelle told me she saw Sammy Diva running around and attuning all the dogs.
But it didn't stop there, I had multiple people tell me that Sammy Diva came to them and healed some big shifts in their lives.  Some called on Sammy Diva to help and with others, she just appeared all on her own.  They all told me how much Sammy Diva loved me and all of the people around me.  I love that I heard this from many people, not just one. I love that Sammy Diva is RUNNING. I know that it had been a difficult past few years and hearing her running and healing has given me much joy.
For Sammy Diva to continue her soul journey by my side is such a blessing. I know this is only Chapter 1.