Reiki Fur Babies is so excited to have our 3rd foster! First it was Charlotte the baby cocker, then Charlie, the baby silver toy chihuahua. Now, its Olare, the baby elephant!!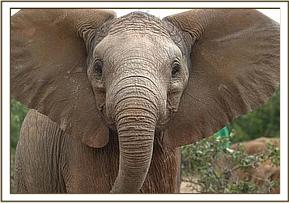 Last week on Twitter, Lori Aldana told Kristen Davis about us. We got a tweet about helping Maalim a black rhino in Nairobi. When we sent angels to Maalim, it was incredibly moving. Then we heard that Kristen Davis was going to be on Oprah talking about elephants. I realized that I have about 7 elephants on my vision board. I don't even know why I am so drawn to them. But I just love them!
So after watching the Oprah show. I told Candy let's foster a baby elephant!! Together we look thru a bunch of profiles together and when we saw Olare, we knew she was the one!!!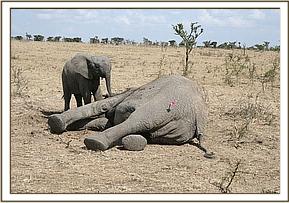 Olare was found next to her paralyzed Mom. They said it may have been possibly by a gun shot. Poor Olare was grief stricken. Olare was clinging to her in sheer terror and confusion. They rescued Olare and her Mama was euthanized.
Candy and I felt immediately drawn to Olare! We will be posting pics and talking about her throughout the year as she will be our foster for the next year!! We can't wait to start our first healing session with her! Olare was born on Sept 8, 2008.
We thank Sheldrick Trust Orphans Project for giving us this opportunity!