We were asked by http://www.tppc.tv/ to write an article about horses and we realized what a great opportunity this would be to share some of our experience with giving reiki to horses! Candy and Ming wrote this one together.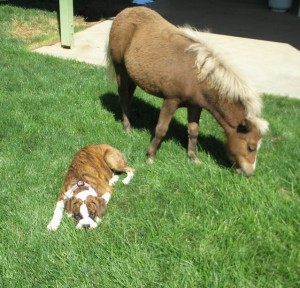 The first horse that we ever sent reiki to stirred a whole bunch of different emotions in both of us. This surprised the both of us. How funny, alert and intuitive the horses are to the reiki. The horses are very receptive and open to the healing energy that was being sent. Each horse had something to say about it. The responses are very "human like".  They are the "old souls" as people who love horses tell us. It really is true.
Abused horses we Reiki-
Respecting the privacy of our clients, we'll speak in general terms of the horses. Some of them received healing for tumors and such. Others received mental healings because of abuse they had suffered in the past. During the reiki session we didn't even know that they had been abused until we started the healing. Sometimes they would express such anger and we would explore why they were angry. Some had witnessed their Mama being abused. Others had been abused themselves. It is so interesting to us that the horses were really present in the room with us.  The connection was very powerful.
Long after we concluded the reiki sessions, in our own daily lives, a horse would insinuate themselves into our conscious minds. An example is Candy was getting a massage and was very relaxed. One of the horses came back and wanted to come and talk. The horse had so much to say and was just nuzzling. When we told the owner, she wasn't even surprised and said the horse had done that before! Ming had a similar experience where she was sending reiki to the sibling (a dog) and the horse came in to the session and wanted more reiki! Ming had to tell the horse to be patient. We told the owner and the horse did get a 2nd session later on! These situations have only occurred with horses that we have given reiki to. We find this so interesting and awe inspiring.
As we continue to reiki, we also grow as practitioners. Every single animal, from the smallest animal to every person we reiki, we learn.